Water Charging & Structuring
Unique products for charging and structuring water for drinking and bathing.
The key to navigating smoothly around, halting (or even escaping) global fascism is the elevation of personal consciousness and the maintenance of internal energetic harmony. Our outer reality is an expression of our inner vibration. Therefore, every measure we take to improve our bioenergetic coherence (or the harmony of mind, body and spirit) will shift the holographic life experiences we encounter. Accordingly, when we protect our environment from EMFs, detoxify the body, eat a clean, organic, unprocessed diet, meditate, conduct our lives on the basis of truth and integrity, and assist others, we will find a corresponding increase in the opportunities to preserve good health, avoid the diseases that may affect others, find correct and useful information, secure an income, etc.
In a recent article, Marius D'Alexandre wrote: "Japanese researcher, Masuro Emoto, demonstrated that prayers, blessings, expressions of love, and the music of the classical masters would cause water samples, when rapidly frozen, to form harmonious crystalline structures. By contrast, curses, negative emotions and heavy metal music would produce distorted, chaotic formations which lacked any geometric regularity. In a similar manner, information which is truthful and correct possesses an harmonious structure at the level of its constituent scalar wave flash line sequences. Information which is false does not. Information which is deliberately false (in other words, a lie) has a scalar wave substrate of yet greater distortion." This process also applies in reverse. In other words, if we consume vibrationally harmonised, structured water then we naturally achieve greater resonance with truth, health, freedom, and spirituality.
Our water charging kit is designed to produce water for just this purpose. We also offer products for charging the water in your bath or shower.
Charging & Structuring Kit
Charge and structure your drinking water to support optimal health, spiritual growth and promote resonance with truth and freedom. Contains three components which work synergetically to produce truly exceptional water.
Filtered ocean water harvested from the plankton bloom vortices found at depth in certain locations. This water contains almost the entire periodic table of elements, in the perfect ratios to sustain organic cellular function. Recommended for use with our water charging and structuring kit.
The Cosmic Water Chargers used with our water charging and structuring kit have a different crystal blend than is used in our regular coasters, plus additional magic squares. These produce high frequency wave patterns best suited to energising and structuring the water. Some may find these beneficial as a stand-alone product in order to produce water most suited to spiritual development, prayer, mediation, and manifestation.
The Bliss Bath Resonator (the Cosmic upgrade of the Radiance Bath Resonator) employs specific magic square vibrations to amplify feelings of bliss, compassion and harmony which can be difficult to connect with in our present stressful times. It therefore offers an uplifting meditative experience whilst enjoying the therapeutic benefits of our standard Radiance product.
The Cosmic Resonator has a dual purpose. It may be used as an amplified form of tower buster for a more potent clearing of living spaces and in order to repel various forms of EMF, astral or negative entity intrusion. It may also be used as a bath resonator in order to charge the water with high frequency waves conducive to peace, healing and the expansion of consciousness.
Charge your bath water with beneficial frequencies that act on the heart, circulatory system, bloodstream, pancreas, liver, kidneys, spleen and lymphatic fluids and, as a consequence, also benefit the skin and hair.
Charge your entire water supply with beneficial frequencies that act on the heart, circulatory system, bloodstream, pancreas, liver, kidneys, spleen and lymphatic fluids and, as a consequence, also benefit the skin and hair.
An amazing kit for all who value water!
The first time I tried this water I was amazed with how smooth it felt. I really felt the quality of the water change from what I was drinking before. The gravity fed filter I have was a great move for my health, but this kit on top of that takes the water to another level. It builds on the health benefits but also nourishes every part of me. Like another reviewer, I have also felt I don't need as much to eat since drinking this wonderful water. Definitely recommended!
Powerful Positive Energy for Bringing Financial Abundance in Life
Another wonderful masterpiece by Michael & Marius!
This cube is heavy and emits a strong revitalizing energy that any normie too can feel in the hand as a pleasant sensation.
I got a promotion, hike & recognition that was long overdue, within weeks of getting one. Coincidence or synchronicity?, bring one abundance cube home and see for yourself!
Recommended!! A+ 5 STARS *****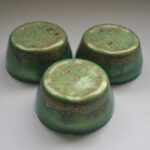 Very powerful!
These Resonators are very powerful. This was my third, after a Protection and a Tranquility Resonator. I have noticed a dramatic increase in the vividness of my dreams - I feel as though subconscious emotional and energetic blockages are being released.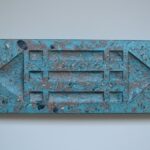 One best orgone seller out there, first felt energies immediately upon its arrival , allows me to sleep soundly , definitely keeps unknowingly bad vibes people out of harms way or minimum contact with them, already ordered electricity harmoniser one expecting great and good things, next into the future purchase will be bath radiance all in good time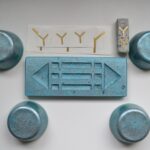 Thank you for this Godsend of a product!
I am very grateful for this excellent product! I quickly installed the Protection Resonators in the four corners of my home and felt some improvement. Also placed the stickers immediately. But I was delayed a day or so putting the Electrical Harmoniser in place. However, when I did so, it was immediately noticeable. Such an improvement! I live within a block of some major towers and was amazed to feel the difference. My sleep has also improved markedly. I don't know whether to credit the products here or not, but even my blood pressure went down and got back in range! Thank you for helping me with these very effective products. Keep up the good work!
This is another level!!
This resonator is a cosmic bomb. When I hold it I can feel its energy unblocking and activating my upper chakras. It has improved my meditation and connection with my higher self. After the first bath I couldn't do anything but lying down as I was in a state of absolute bliss, and I could feel my body adjusting to higher frequencies. I get new inspiration and ideas every time I have a bath with it and I always feel more motivated and energised to follow my purpose. This item is a must for spiritual development!
Whenever I remember to wear I feel amazing; my energy, focus and even my habits improve a lot. This has substantially helped with my clean eating efforts, headaches, and physical activity. I cannot recommend this enough as part of your preventative toolkit to be used in tandem and complementary to your MD, NP, and lifestyles choices because we all work better together.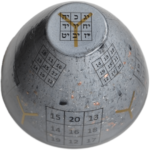 Impressive & Impactful
From the moment that I unpacked the Cosmic Grenade and held it in my hands, I could feel incredible strong energy transmitting from it. Whilst I felt light-headed, in a good way, I could also feel the energy within the room change. The room felt less dense with what I can only describe as a better flow of energy. We positioned the Cosmic Grenade in the centre of our home downstairs, which so happened to be our living room. Normally around 9pm my partner and I feel tired and fatigued. That night we both acknowledged that we felt different, more present and much less foggy. Equally we both slept very well, a deep well rested sleep. You know that feeling when you are on holiday and you get up in the morning with a skip in your step, looking forward to the day ahead. Well, it felt just like that. No matter what challenges we face each day, some of which have been tough, we embrace them with positivity, sometimes achieving pretty amazing results - fascinating really. Just an observation - we also experience less headaches! I dream a lot, however my dreams are now longer, clearer and brighter than previously experienced. I completely appreciate the Cosmic Grenade to be a considered purchase and therefore hope my comments have helped you through your decision making process. I wholeheartedly recommend this product. If you decided to place an order, enjoy!
OMG! This is something else! I am still speechless!
Every time I sit with the abundance cube I perceive light radiating out of the top section. This product is very different as it induces instant manifestation. It is very much an internal process. It's like the cube has its own properties (abundance). I found myself changing inside to align with the properties of the cube. Few days later I am seeing my life experience to change to match my new state of being.
You see, I don't feel abundant anymore, I am abundant!
As a result of this, I am making changes and opening doors that I would have not otherwise opened.
This is crazy, because I am starting my own business TODAY. (I have started a course that is taking long time to implement. I had another option before that I decided not to go for. Now I know the other option is my abundance). And I am doing it just like that! TODAY! It looks like I'll ditch my job sooner than I thought.
I must say when I first got the cube I had few days where I didn't want to talk to anyone. I must've been experiencing a shift of some sort. Now I'm full speed ahead and brand new, because I am already living my dream. It's as almost I've cut out the middle man, my ego. Definitely much more decisive.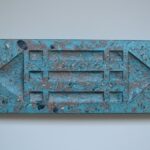 Powerful
When I put it in my room I could feel the energy change, everything seems to be lighter and I know I am protected. I sleep better, my dreams are clearer and I wake up rested, which is not usually the case. And of course, it is beautiful in design and color, lightweight and small so it doesn't take a lot of space!
I cannot thank you enough.
I had been suffering from knots in my back for over 10 years, felt very stiff most of the time. The same day I put the zapper on these started to release immediately. What a relief it was to feel my body relaxing!
I cannot thank you enough. I am writing this review after 3 months of use and I am now completely free of back pain. Because of this my posture has now improved.
Another benefit I noticed is that I had a verruca on the sole of my foot that I was just ignoring. I must say after wearing the zapper this has now completely disappeared. Just like that! (I did not wear it for this purpose, I just liked the description of what it does and wanted to try it.)
I now genuinely believe it fixes things.
I will most definitely post again when something else happens. I went through a period of not wearing it due to moving, and all of a sudden reached out for it last night again. I guess I am curious to see what is next.
I wear it all the time and often feel like dancing or just relaxed, in a happy state of mind when simple things make me smile- the pendant keeps my vibration high. I also noticed that I am satisfied with less amount of food than usual and do not feel drained at the end of each day like I used to be.
When I was spending many hours at my computer with a Wi-Fi router in close proximity, I used to have a common symptom of electromagnetic hypersensitivity – skin burning sensation and its irritation however, since I wear the pendant I noticed that these unpleasant feelings are gone.
I know that my health, clarity of mind, thoughts, and inner balance depend a lot on the frequencies surrounding me. I believe that wearing this pendant is one of the ways for me to manifest a better reality, as a balanced mind attracts positive events and people just like a magnet, and at the same time, it repels negative entities or situations. Thank you for this amazing pendant!
Thank you!
I position the Atlantis Gold next to me whilst working throughout the day (I work from home) in the evening I place it on my bedside table. Within 24 hours opportunities and positive news started to emerge. I have also noticed increased energy levels, which I very much welcome! When working on complicated projects or tasks I seem to be completing them with ease and in record time. Stress levels are also significantly reduced, replaced by a sense of calmness. Michael's valuable advice and support was also excellent such that I would not hesitate to purchase additional products from this company. In summary whilst I appreciate the Atlantis Gold is a recent purchase, I look forward to the coming weeks and months with interest.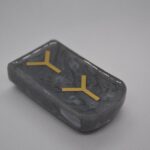 The first time I tried this product I immediately felt relaxed, at ease, like it was impossible to worry or have any negative thoughts. The day after, while doing my morning meditation I felt a deep and empowering connection with my higher self. It was like pure wisdom and guidance flowing through me, like I suddenly knew all the answers to my questions! I have it on every day and the house feels more harmonised and peaceful, I just love it!
I normally have excruciating period pain, which even involves dizziness, vomiting and being unable to get out of bed for hours. A couple of days ago, when I started to feel the pain, I put the zapper on and to my surprise the pain started to fade away, and I was able to deal with a crazy busy work day, delivering 6 coaching sessions in a row without pain or discomfort! I had tried and endless list of painkillers, herbal remedies and holistic therapies for years and nothing worked.
When I sleep with it on, I've noticed I wake up earlier than normal and full of energy.
As soon as you turn it on you feel a wave of harmony and balance running through your body, it's such a pleasant sensation. I'm planning to use it pretty much every day from now on!